This resourcepack adds five cool-looking 3D Swords to your game, which are also perfect for PvP!
The swords even support emissive textures. This means when you are using the latest version of OptiFine, your swords will even glow in the night!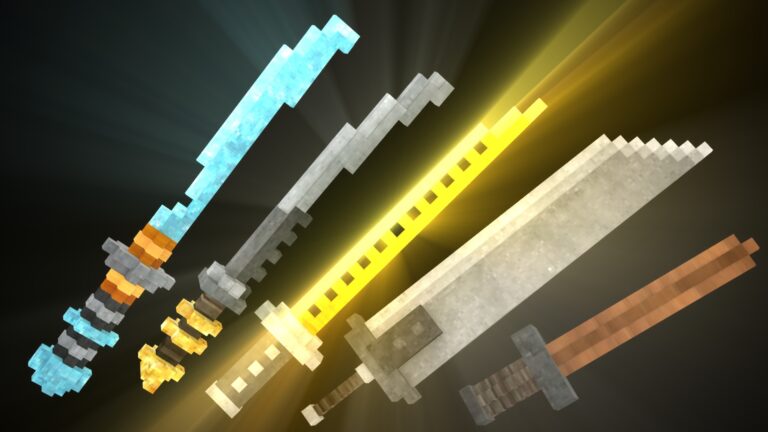 By downloading "3D Swords" you are accepting the Terms of Use for the pack.
3D Swords was discontinued and will likely not receive any new updates in the future.
Though you can still use the versions, which already exist here.
You would like to get the newest updates and announcements directly in Discord?
Then you should join the Discord community!