Minecraft Pimlico Station
Minecraft Pimlico Station is a project, where I recreated a London underground station called "Pimlico Station" as realistic as possible in Minecraft. The only reference used to create this project, were online-available images and videos which were taken at this station. This means, that I actually did not visit this place myself.
With the project I wanted to demonstrate the unlimited possibilities, which Minecraft gives to content creators and also show that the game can be used as a professional tool for creativity.
The project was created in Minecraft Java and the only mod used was OptiFine, which allowed the use of the shader SEUS Renewed. The custom objects, which can be seen in the screenshots are self-made 3D models applied to vanilla Minecraft blocks through a custom resourcepack. The 3D models use high definition textures and custom normal and specular maps, which are used by the shader. This process can also be seen in the "Making Of" at the bottom of the page.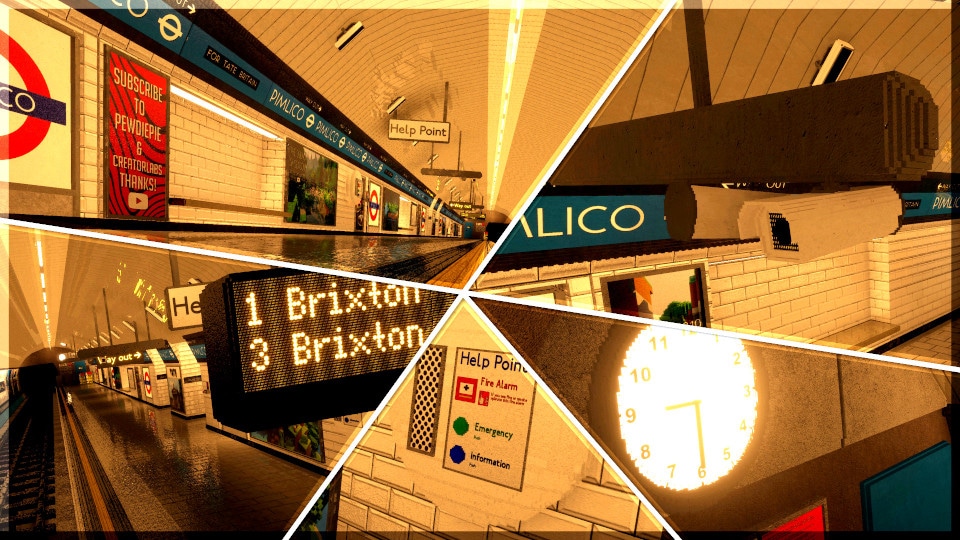 The project got quite some news media coverage in the UK:  An interview was featured in the local newspaper Evening Standard, the project was mentioned in the local TV news and another interview of mine was part in a mini-documentary by BBC London about recreating real life scenes in Minecraft.
This project was featured on