3D CreatorCraft is a 3D resourcepack for Minecraft Java Edition, which adds various blocks with 3D addons and all items in 3D to the game. Through this, you can expect a truly intensive game experience.
The pack offers features such as OptiFine content like emissive textures, block variations, exclusive addons such as 3D Seasons, and much more!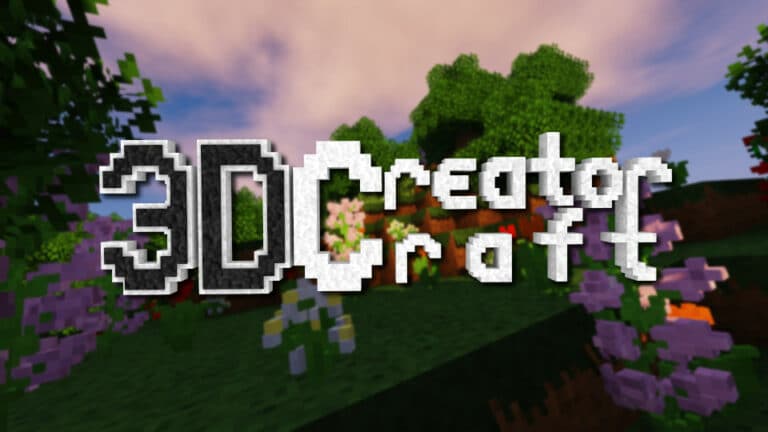 By downloading "3D CreatorCraft" you are accepting the Terms of Use for the pack.
3D CreatorCraft was discontinued and will likely not receive any new updates in the future.
Though you can still use the versions, which already exist here.
3D CreatorCraft has different variants. Please choose the variant, which fits you best.
This version has all features of 3D CreatorCraft. Many blocks have 3D addons and all items are 3D. To play with this without any complications you will need a good PC.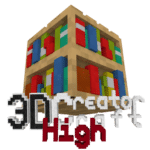 Originating from 3D CreatorCraft Ultra, this version has some "downgrades", such as block models with fewer add-ons like sandstone or cobblestone. This version is recommended for people using an average PC.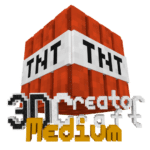 The Medium version, which is deriving from 3D CreatorCraft High, has some more missing block models and is a good option between 3D CreatorCraft High and 3D CreatorCraft Low!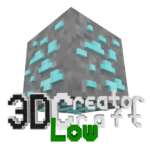 The performance-intensive block models are missing in this version, which makes sure that there are fewer performance impacts. This version is recommended for players, that use an older PC. It is also recommended for PvP players.
You would like to get the newest updates and announcements directly in Discord?
Then you should join the Discord community!